The bond of no return is evident every time we touch, lick, think, connect, and look at one another. Your beautiful brown soft skin and strong features bring me to awe and I see you beyond your talents as well as grace. I see your magic, your passion, your journey and strength.  Your body and touch makes me like water which glides through your fingers and regenerates your body inside and out.  The feeling of being refreshed on a hot day or the warm wetness between my legs.
Wow!!! Someone strung me real quick. I will accept it and enjoy the ride to the end. Many times in life we encounter a person or two who just gives us that vibe. The kind of vibe that touches are insides and makes the clitoris/penis just tingle and jump without even a lick or touch.
That something I do really enjoy having. That feeling tickles me and makes me want more. I hope that feeling grows and grows, but I can accept fully if the feeling doesn't mature. There will always be more.  More feelings, more tingles, more pleasures just a different being giving that to me.  Life always have experiences that come and go.
I am going to enjoy the ride. Life brings everyone different type of highs which comes down regardless if the high is negative or positive. I will defiantly take tons of the positive.
Yes, that good good energy.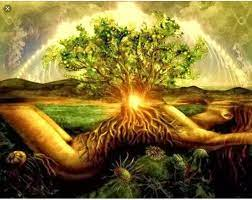 The type of energy which has no return. It puts in a special realm that is orgasmic which generates the body and the mind never wants to leave.